Congratulations – April's winner is:
NIKKA TAKETSURU 21 YR OLD (PURE MALT)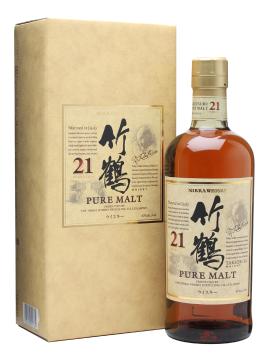 This is a glorious whisky from Japan offering a sweet peach and oak scents which complement a nutty flavour packed with hints of salt and pepper. The finishing taste is of a dry mint and nuts.
Be careful though, it might knock you off your feet before you know it…hic!