Congratulations – November's winner is:
Talisker – 10 Year Old (Single Malt)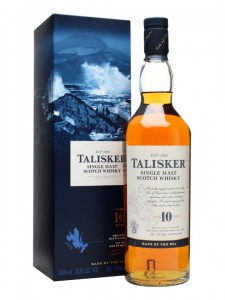 "Liquid gold …".
This is an intensely spicy and peaty malt which will bring back memories of walking on the beach on a cold day.
Nose: Powerful peat-smoke with sea-water saltiness, the liquor of fresh oysters, a citrus sweetness.
Warm and intense flavours of smokey pepper and dried fruit, leading to a sweet peppery flavour. Very tasty!
Talisker is popular for a reason – it's good!