Congratulations – July's winner is:
TULLIBARDINE Sovereign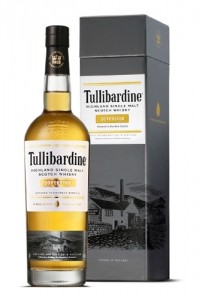 Well well well, now here is a taste for the riches.
Having been matured in first fill Bourbon barrels, this balanced whisky exhibits barley, pear and creamy chocolate notes, which develop on the palate with a lingering finish.
Thanks for the samples – I would gladly clean your distillery for a month for a bottle of this! just lovely!