Congratulations – October's winner is:
STRATHCLYDE 2001 – 13 Year Old (Chivas Cask Strength Edition)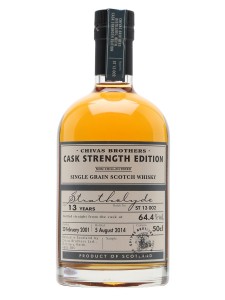 "What can I say … Chivas, I love you!".
A fabulous Single Grain Scotch Whisky if you can get your hands on it.
Strathclyde is a very sought after Single Grain Scotch whisky which is hard to come by. It has a unique and extra dimension to the Limited Edition Cask Strength range by Chivas brothers. This unique bottling has a delicate citrus flavour which is perfectly balanced with a smooth and sweet toffee taste.
Chivas … you rock!!