Congratulations – September's winner is:
CONNOISSEURS CHOICE (SPEYBURN 1989)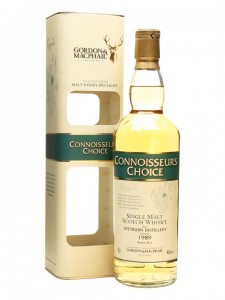 "Gordon & MacPhail broke the mold when they made this!".
A 1989 vintage Speyburn, bottled by Gordon & Macphail as part of their Connoisseurs Choice series. For some this might be on the pricey side but if you have any extra change lying around the house, gather it up and buy a bottle 'cause it's worth it!
A well balanced and delicate single malt whiskies from Scotland. Quite floral and fruity aroma with minty butterscotch taste.
What are you waiting for?!