Being one of the greats Scotland has to offer, this smooth beast comes from Islay and is on par with the best in the region.  Sometimes referred to as the peatiest, smokiest, most complex single malt of them all. Yet it does not flaunt the peat; rather it gives way to the natural sweetness of the malt to produce a whisky of perfect balance.
Typically most whiskies are chill-filtered and reduced to a strength of 40% ABV.  Ardbeg Ten Years Old, however, is non chill-filtered and has a strength of 46% ABV, thus retaining maximum flavour, at the same time giving more body and added depth. It is pure whisky with none of the goodness taken out!
Ardbeg 10 Year Old Malt Whisky: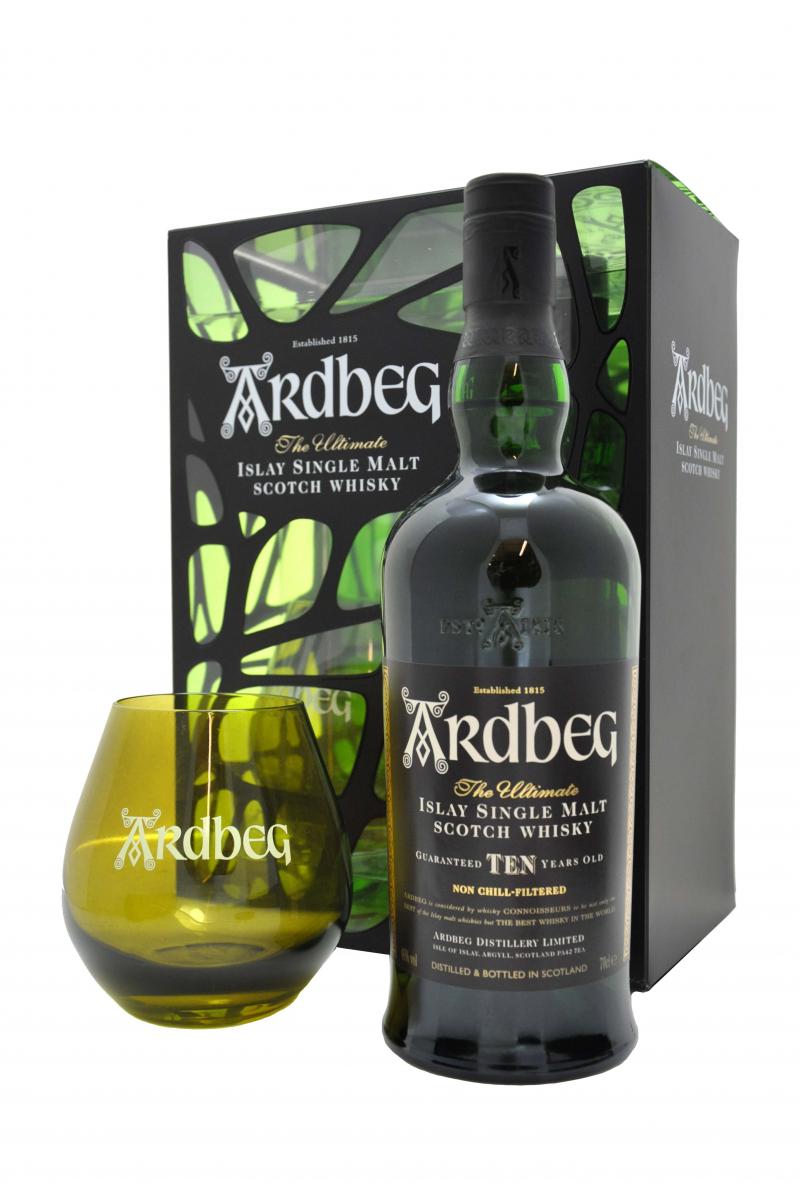 Ardbeg 10 year old is a whisky that has a smooth taste followed by a slightly smoky aftertaste. Notes of vanilla, citrus and sea spray fill your nose, shortly followed by an explosion of tasteful lemon & lime and smoky flavour.
If the editor has any say:

My personal recommendation … try this, it's gorgeous!