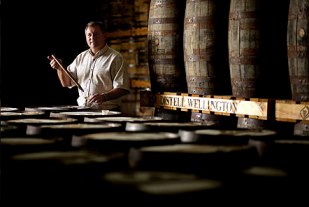 With South Africa being well known for their wine, we thought we should try out one of their most famous malts from the James Sedgwick distillery in Wellington.
Three Ships 10 Year Old Malt Whisky: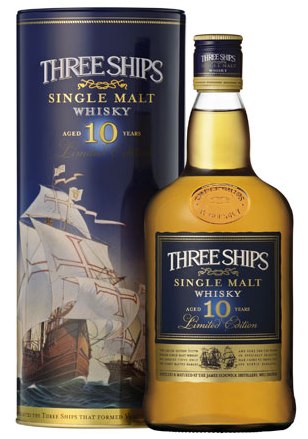 Three Ships Single Malt is a limited edition whisky filled with the heart and spirit of South Africa, and matured at the James Sedgwick Distillery. This is a full bodied whisky which has a long warm finish giving you the feel for a true African Summer day. The color is a warm copper shade and although it contains a hint of peat, it is not as smoky as you would expect.  Its aroma is slightly sweet with hints of dried fruit and fudge. All I can say on this one is, if you can afford it, try it!
If the editor has any say:

Definitely something different from somewhere different … definitely worth a glass or two but nothing overly amazing! 
We would really like to get our hands on some other samples this distillery has to offer and let you know which are worth spending your money on.